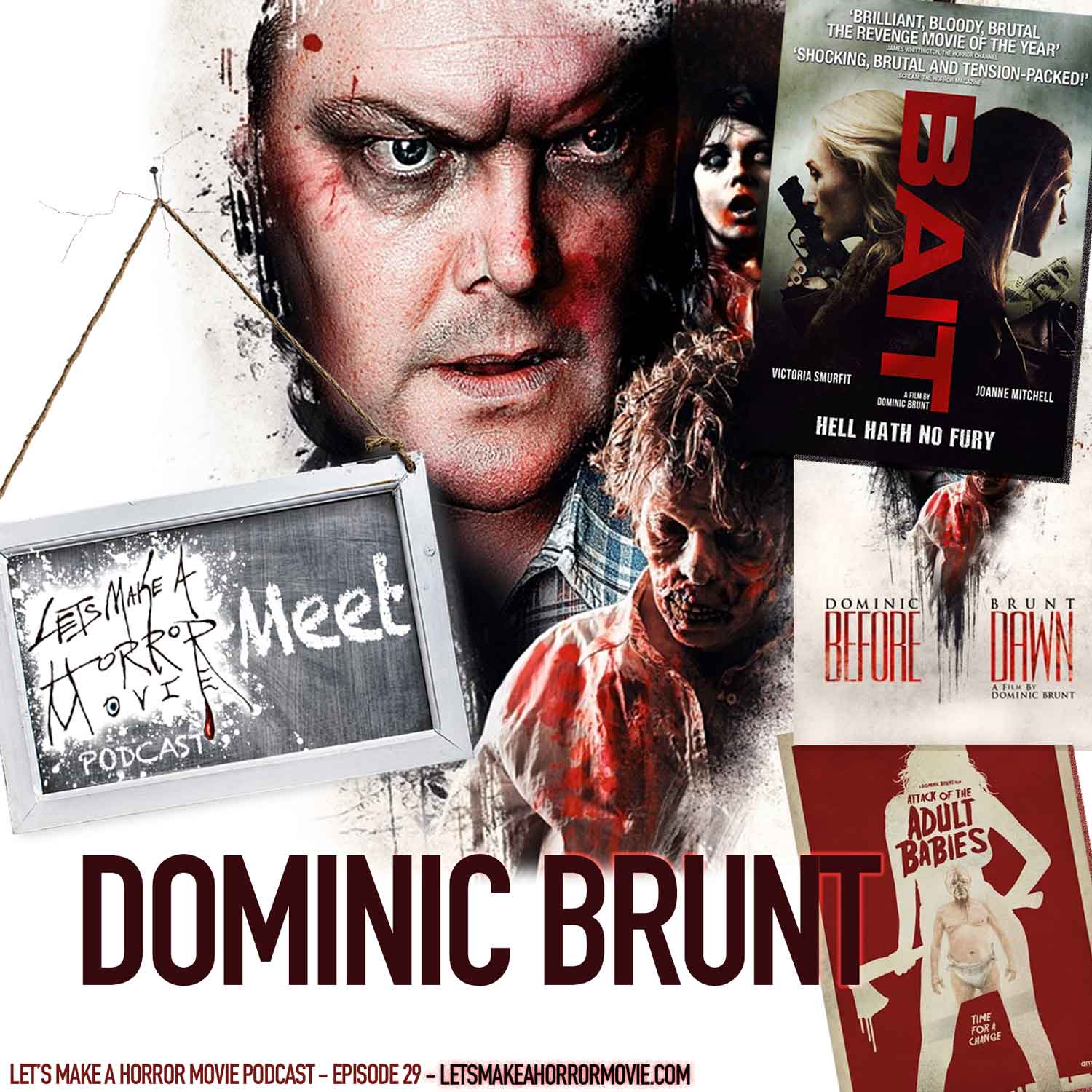 In our latest instalment of LMAHMpod Meets, we chat to British Horror legend Dominic Brunt – Director of Before Dawn, Bait and Attack of the Adult Babies, one half of Mitchell-Brunt Films, and all-round horror renaissance man.
Join us for insights on directing, producing, funding, distribution and more as we get the latest on Dominic's next project as well as his fantastic back catalogue.
Quick note - there's a couple of mild spoilers for Bait, and Dave's dog walks over a few questions. Check out his movies!
Start – 07:43m – Interview with Dominic Brunt
Act 4 – 52:13m – Cheers & see you next Ep!
Don't forget to check out letsmakeahorrormovie.com, and you can email us at letsmakeahorrormovie@gmail.com, Tweet us @LMAHMPOD, find us on Instagram or just have a good old clap.